ESCAPADES > Palawan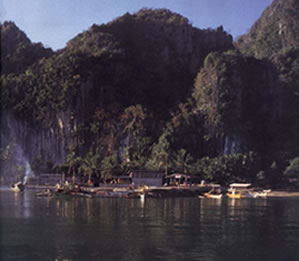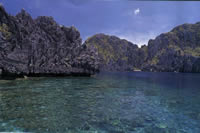 El Nido crowns the northernmost tip of mainland Palawan with its many jewels and charms. Its enchanting 45 islands and islets were formed 250 million years ago, and each island has its own unique features.The clear waters surrounding these islands are home to 200 species of fishes and 100 species of corals. In EL Nido's forests are plants and animals of different shapes and sizes, a number of which are endemic to Palawan. Being one of the most important sites for biological diversity in the country, the Philippine government elevated the status of El Nido from a marine reserve to a protected area.

Home to thousands species of flora and fauna and a rich array of marine life, El Nido is home as well to the two El Nido resorts, Miniloc Island Resort and Lagen Island Resort. The El Nido resorts have become a byword in responsible tourism through the efforts of Ten Knots Development Corps., the developer of these two resorts. Lagen Island Resort is set in a cove amid a backdrop of lush forests and sprawling grounds, with Water Cottages that line both sides of the cove, and Beachfront Cottages where one can get a spectacular view of an El Nido sunset. If you prefer waking up to the call of the birds and the chatter of the animals, then the Forest Rooms and the Forest Suites built on the fringes of a tropical forest are perfect.

The charm of Miniloc Island Resort, on the other hand, is in the thatched-roof cottages-some built over the water, some dotting the tropical garden, some nestled within the cliffs-making the entire resort seems like a local coastal village. Just right of the pier, where guests are welcomed, one can snorkel alongside three-foot long groupers and hundreds of multi-colored tropical fishes vying for one's attention. While each resort has its own unique charm, both offer a distinct quality of service gained from close to 20 years of operating in the area. The all-inclusive packages ensure a worry-free holiday, with activities arranged to suit individual preferences. In both El Nido resorts, diversity is a way of life-from the variety of accommodations available to the different facilities and services, from the natural attractions found throughout the area to the wide range of activities available at both El Nido Resorts. At best, one could liken the El Nido Resorts to being the gateways to exploring all that El Nido has to offer.
Check these out: